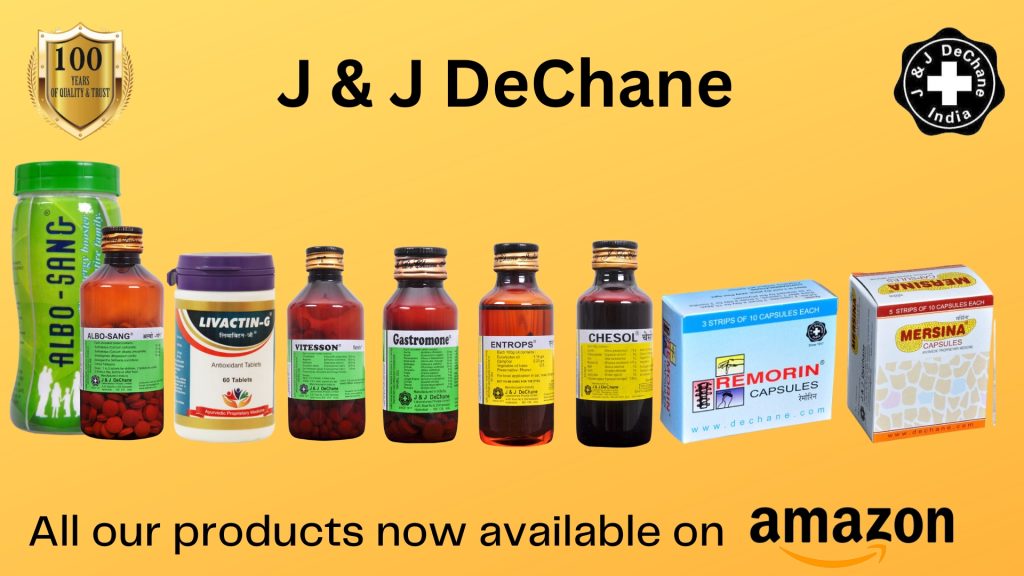 As a 100-year-old pharmaceutical company, J & J DeChane Labs has always been committed to providing high-quality Ayurvedic, Allopathic, and Homeopathic medicines to its customers. Over the years, the company has built a reputation for excellence and trust, with a focus on using natural ingredients to improve the health and well-being of individuals.
Recently, J & J DeChane Labs has taken a step towards making its Ayurvedic products more accessible to customers by partnering with Amazon India. With this partnership, customers can now purchase J & J DeChane Ayurvedic products online, with just a few clicks.
This move is in line with the growing popularity of Ayurvedic products in India and the increasing demand for online shopping. Customers can now enjoy the convenience of shopping for their favourite Ayurvedic products from the comfort of their homes, without having to visit physical stores.
Amazon's strict policies and procedures ensure that only genuine products are sold on their platform. Moreover, Amazon's user-friendly interface makes it easy to find and compare different products, read customer reviews, and make informed purchase decisions. This is particularly helpful for customers who may be new to Ayurvedic products and want to learn more about them before making a purchase.
At J & J DeChane Labs, we are committed to providing high-quality Ayurvedic products that help our customers lead healthier lives. With our partnership with Amazon India, we are now able to make our products more readily available to a broader audience, expanding our reach and customer base.
We believe that this partnership with Amazon India will benefit both our company and our customers, and we look forward to continuing to provide the best in Ayurvedic, Allopathic, and Homeopathic medicines. Thank you for choosing J & J DeChane Labs for all your health and wellness needs.