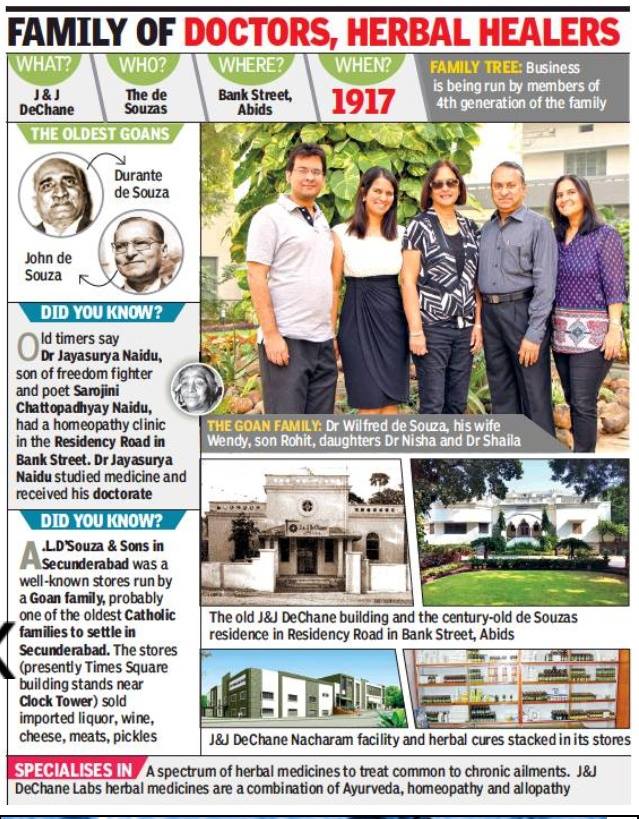 Bank Street, once the financial nerve centre of the city, is home to several businessmen and traders. The Street has a character of its own — rows of old shops selling jewellery, garments, bakers, and stores that sell alternative medicines in the midst of the constant din of traffic. The Residency Road in the bustling Bank Street was once a landmark. It had one of the oldest bars (1884) in the city called 'Rustom Fram Bar' run by a Parsi family. Like the Rustom Frames, several others had to shutter their doors falling to competition. Some, however, survived to tell their story. On the Residency Road, a huge signboard "100 years of trust" hangs on a 100-year-old building, the external façade not preparing one to what lies inside.
Once inside, passing through layers of security and scrutiny, reveals the century-old regal beauty reminiscent of the Mughal architecture. A verandah that faces a courtyard open to the sky with natural light seeping into the pool of water, plants laden in a perfect row and groves of flowering trees
encircle the sprawling lawn. This building in Abids on an expansive land, once called the Abid Manzil, houses the residence of the de Souzas, who have been in the business of herbal medicines since 1917 and beside it is the office of J & J DeChane Laboratories Private Limited.
The de Souza surname that dates back to the pre-Portuguese era is probably derived from the Sousa River in Portugal. "Our family has been living in Hyderabad for the last four generations," says Wendy de Souza, a Goan from Bombay seated next to her husband Dr Wilfred de Souza, the chairman and managing director of J & J De-Chane Laboratories. The de Souzas are, perhaps, one of the oldest Goan families who made Hyderabad their home nearly a century ago. Some early Goan families in Secunderabad have migrated to Australia, England or other Indian cities. Incidentally, the de Souzas' home once served as the hostel for medicos of the Osmania Medical College before Durante de Souza's son Dr John de Souza bought it from the Nawabs. Opposite the de Souzas was the old residence of N T Rama Rao and next to the former CM's residence was Dr Sarojini Naidu's son Dr Jayasurya Naidu's homoeopathic clinic. "My grandfather Durante F. de Souza started the company in Hyderabad in 1917 by formulating medications that would be efficacious, free from side-effects and most importantly affordable," informs Dr Wilfred de Souza, a member of the Indian Medical Association and president of the Goan Welfare Association representing around 2,000 Goans in Hyderabad. Durante F. de Souza, who was well read in alternative medicine, studied the diverse age-old healing systems of ayurveda, homeopathy and modern allopathy. He then married the three medical healing systems to develop a spectrum of herbal medicines to treat ailments both common and chronic. Durante, Dr Wilfred de Souza informs, designed a medical kit containing eight medicines and a chart specifying the treatment. The remedies were numbered from one to eight, and every bottle in the box could be used when a patient suffered from a particular set of symptoms. Early DeChane products came in the form of powders, which over a period of time diversified into tablets, capsules, ointments, medicated oils, oral liquids, granules and even injectables. "Soon, physicians across India from Kerala, Tamil Nadu to villages in UP and Punjab, Gujarat and Maharashtra started prescribing DeChane products," says Dr Wilfred de Souza, a graduate of the Gandhi Medical College.
In the 1960s, Durante's son, Dr John de Souza, father of Dr Wilfred de Souza, automated the manufacturing process with machines procured from UK and across the world. A century on, J & J DeChane Laboratories now has a modern manufacturing facility in Nacharam, one that manufactures a range of DeChane's herbal cures, including its flagship product Albo-Sang in adherence to GMP norms. Today, the company employs over 250 people. According to some estimates, around 70 million people in India use traditional medicine and nearly 5 lakh ayurvedic medical practitioners are registered in the country.
"For generations, people across India have made use of DeChane products to keep themselves in good health at affordable prices," says Rohit, who along with his sisters Dr Nisha and Dr Shaila are the fourth generation members of the de Souza family carrying on the herbal medicines business started by their great-grandfather Durante de Souza.